Sports Inflatables
Check out our sports themed and interactive inflatabale games.
Basketball Challenge
The action is fast paced in this competitive game. Each time you score a basket the ball comes out on your competitor's side and each time they score a basket it comes out on your side. The object is to be the first one to get rid of the balls.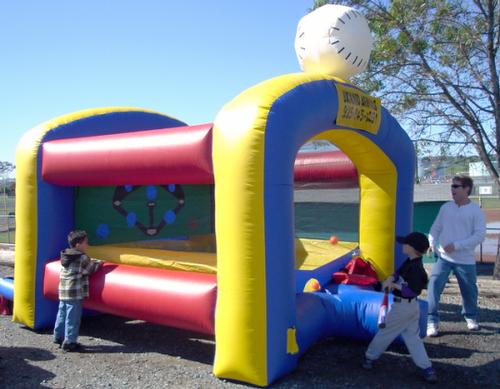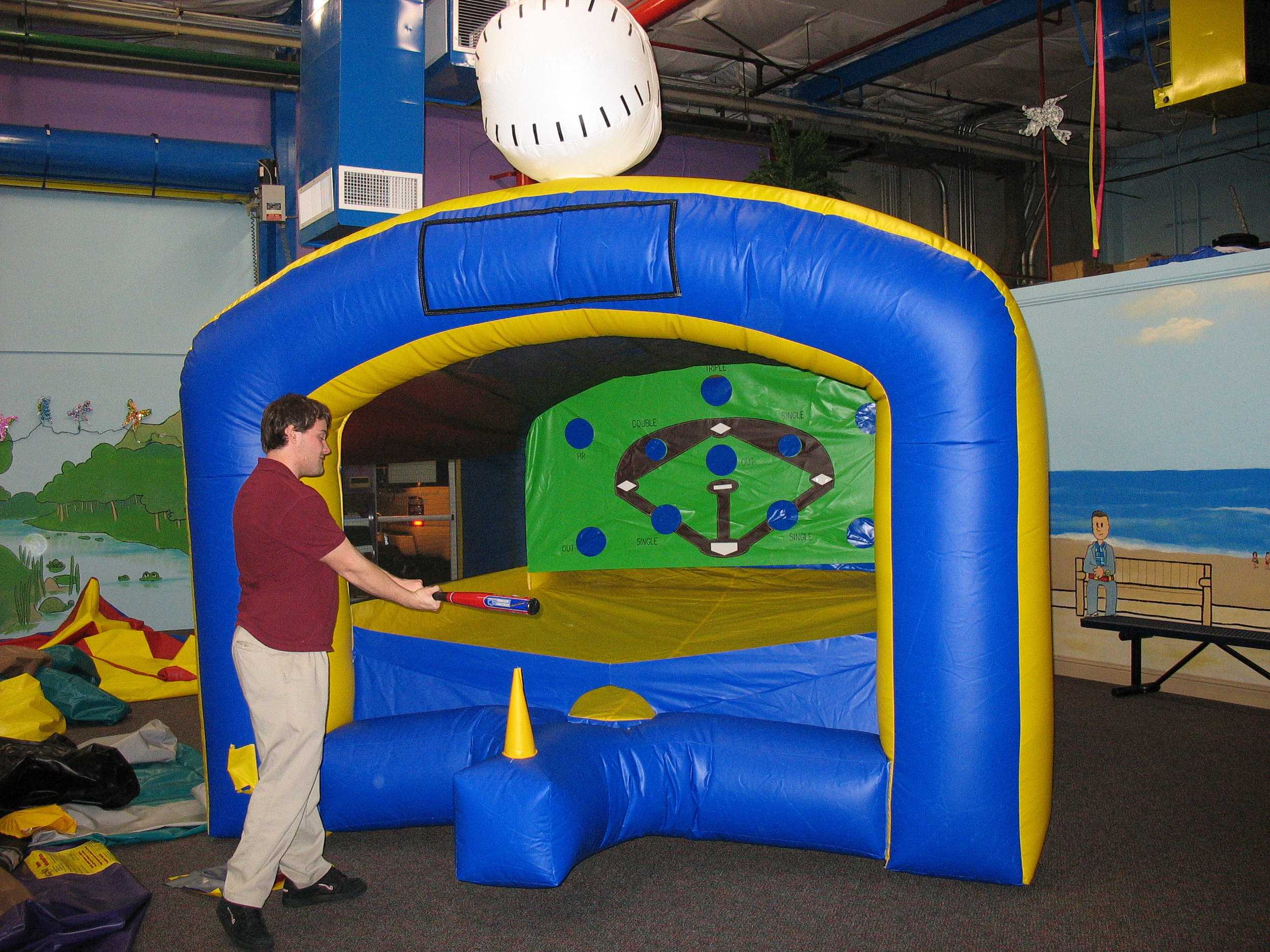 BATTER UP T-BALL GAME
The ball is suspended in air while the batter tries their best to hit it through one of the holes in the outfield. It could be a homerun or an out. The ball rolls back down to the front after each hit. This game is not just for the little ones. Kids up to 13 (even some adults) enjoy the challange. 12' x 14'.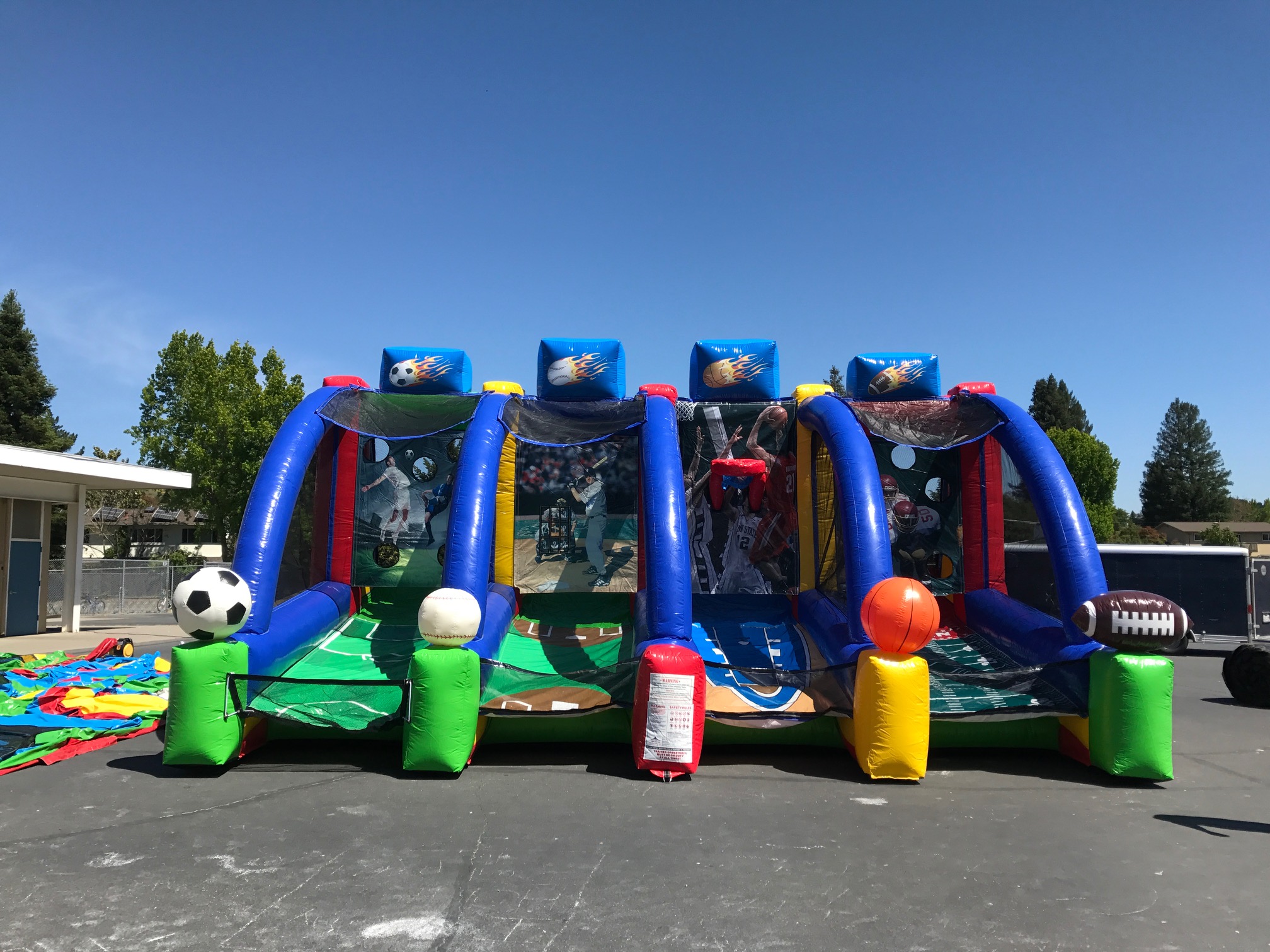 FOUR IN ONE SPORTS
Soccer Kick, Basketball Toss, Baseball Pitch, and Football Toss all in one inflatable game. This is a great addition to your picnic since it is fun for kids and adults to play.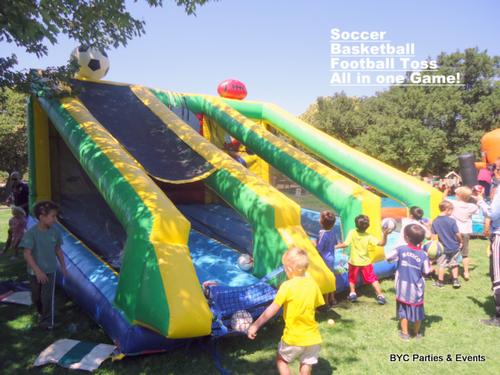 THREE IN ONE SPORTS
All the fun in one inflatable game, Basketball, Football Toss and Soccer!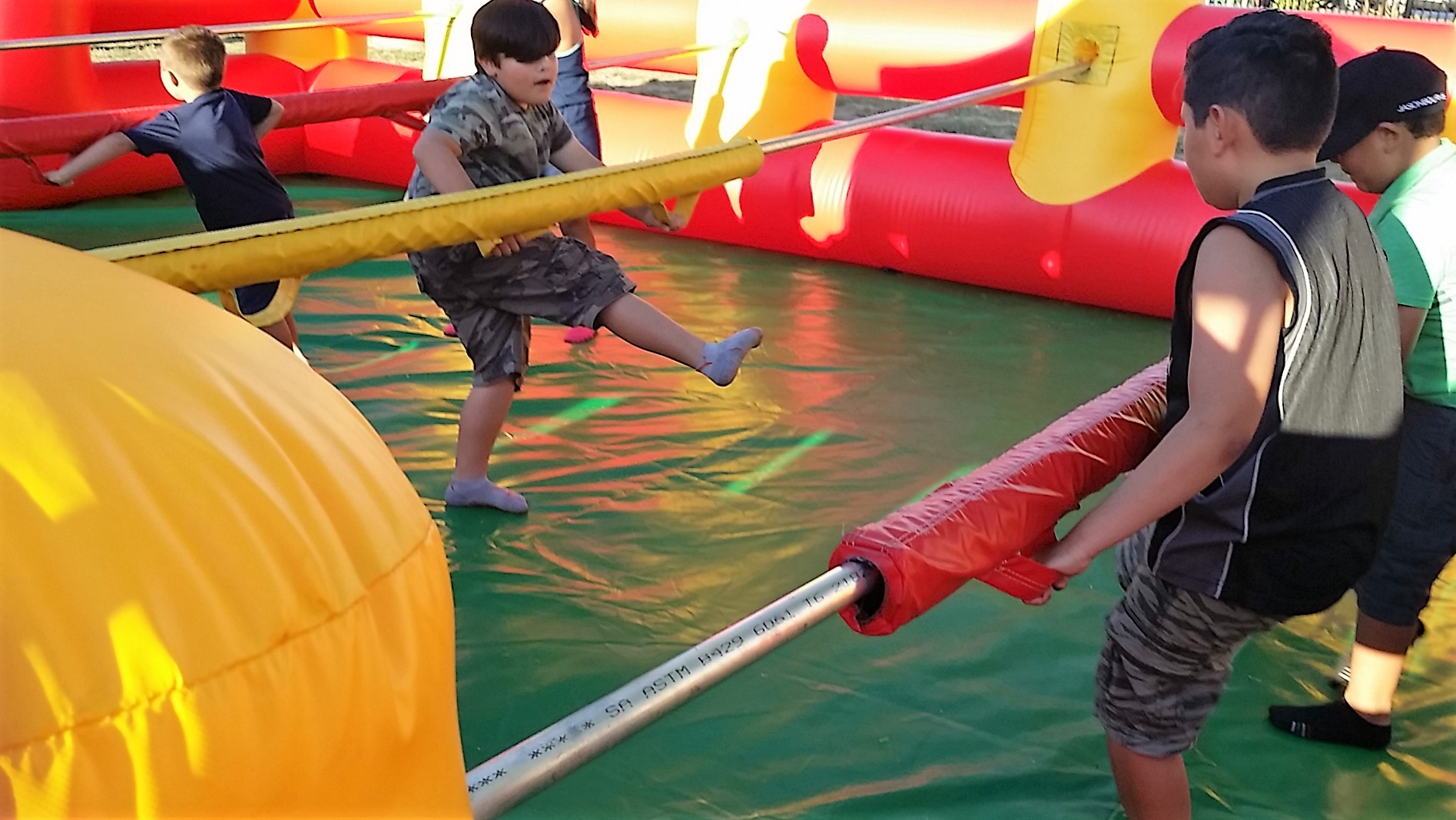 HUMAN FOOSBALL
Your favorite table game brought to life. Perfect for kids and adults to battle it out on the field in a fun and safe competition.
INFLATABLE ARCHERY
A specially designed bow and arrow that is very safe. Player shoot floating balls into an inflatable backdrop.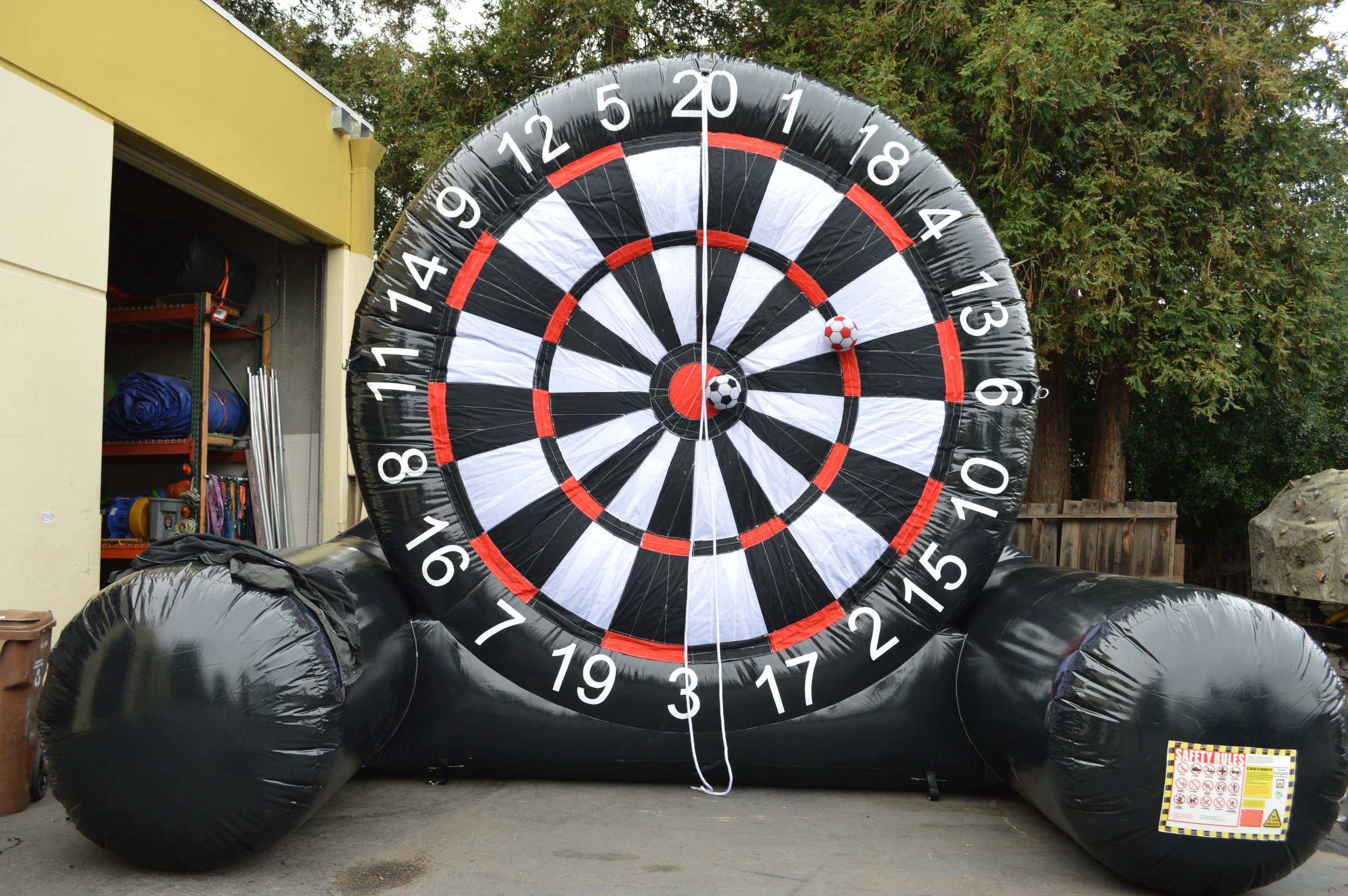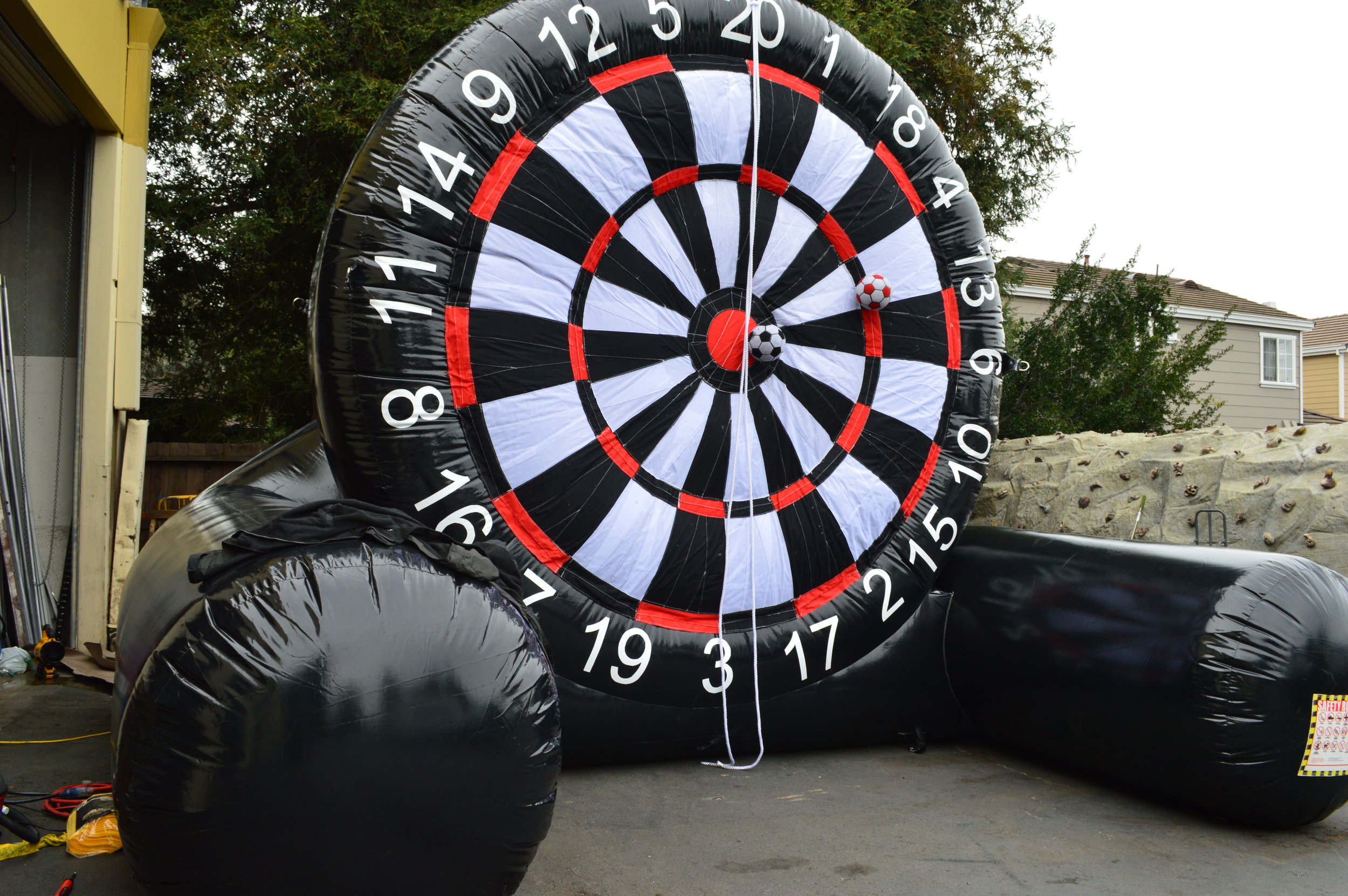 SOCCER DART CHALLENGE
Combine the fun and competitive game of darts with the challenge of soccer and you get Soccer Dart! This giant dartboard attracts kids and adults to keep coming back to spend hours of fun!
21.3' x 18.0' x 14.8' .
SPEED SPORT BASEBALL THROW
Challenging and fun for all ages. State of the art radar and a large display allows each player to see how fast they can throw of kick. Available with baseball or soccer backdrops. Available in 2 sizes.