five person climbing wall
Add an exciting and challenging experience to your event with our 25' tall 5 climber rock wall. It is extremely safe because of the state of the art belay system that will let the climber down gently to the ground if and when you let go of the hand holds.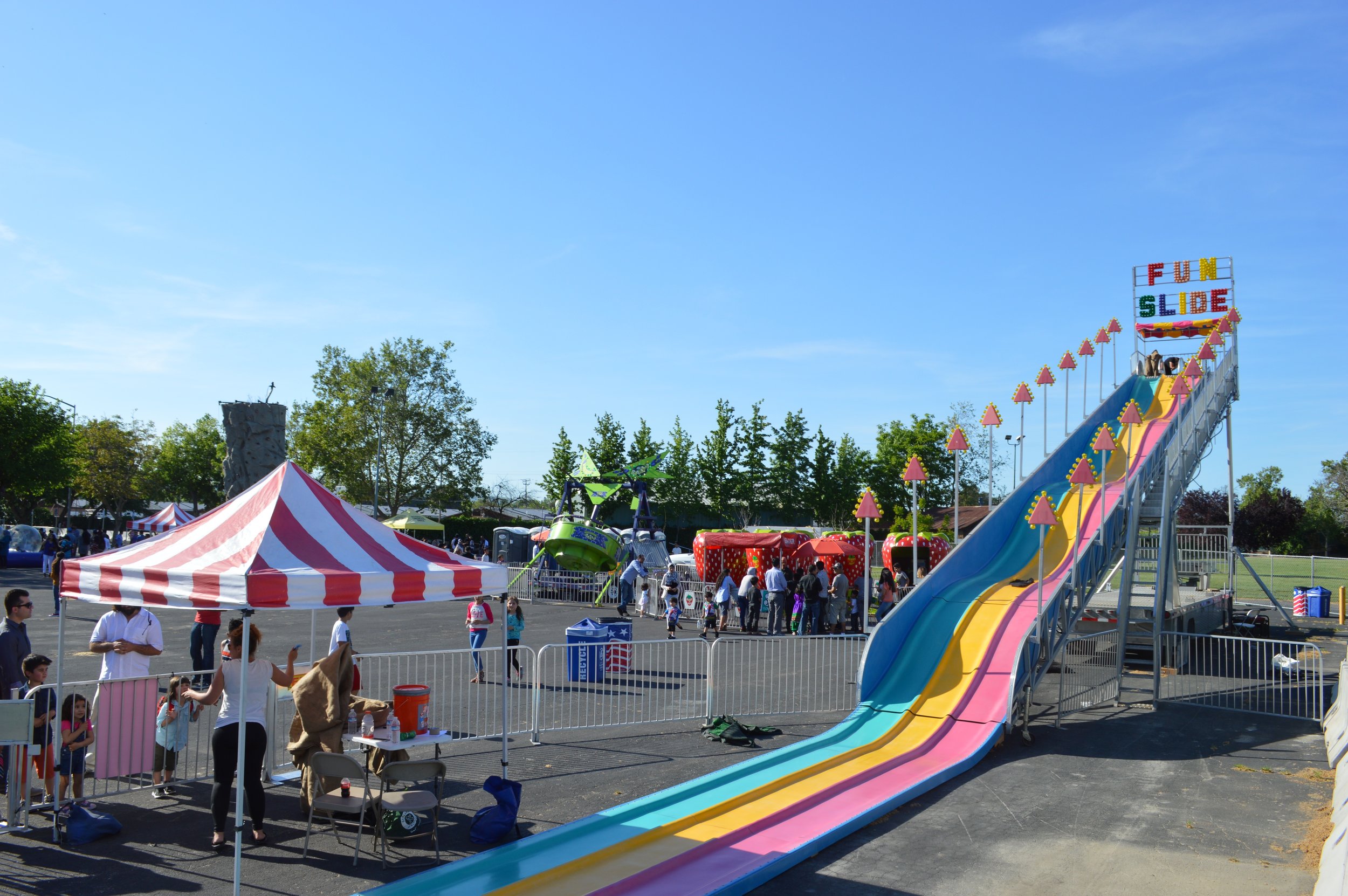 super fun slide
This super amazing slide with its vibrant colors is 90 ft. long and has three race lanes! This slide is fun for all ages, adults and kids alike.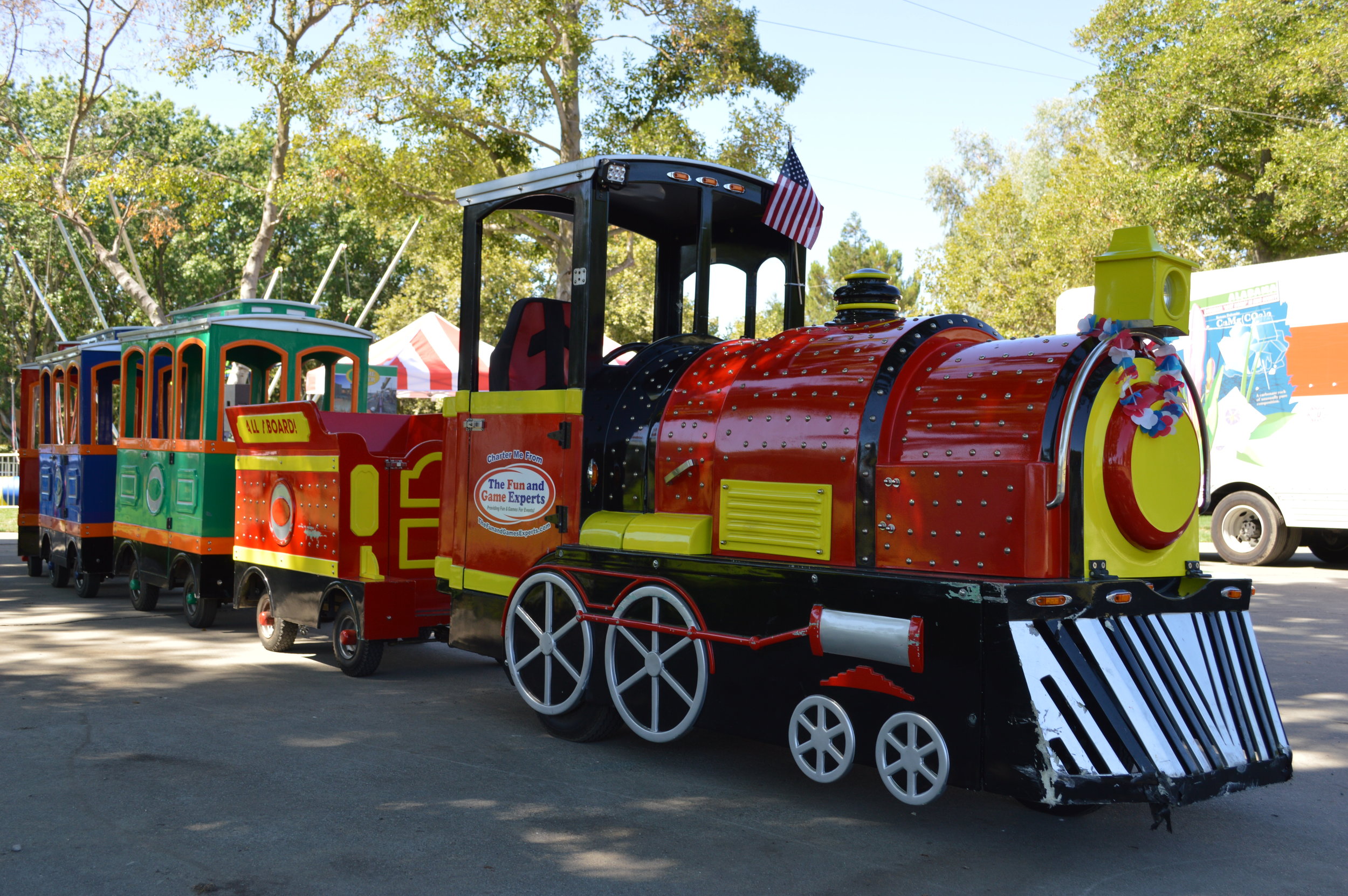 TRACKLESS Train
The coolest trackless train you have ever seen. It will hold 16-24 riders and it is all electric so it is quiet and absolutely beautiful!
Cyclone Swings
Fits up to 20 swing riders!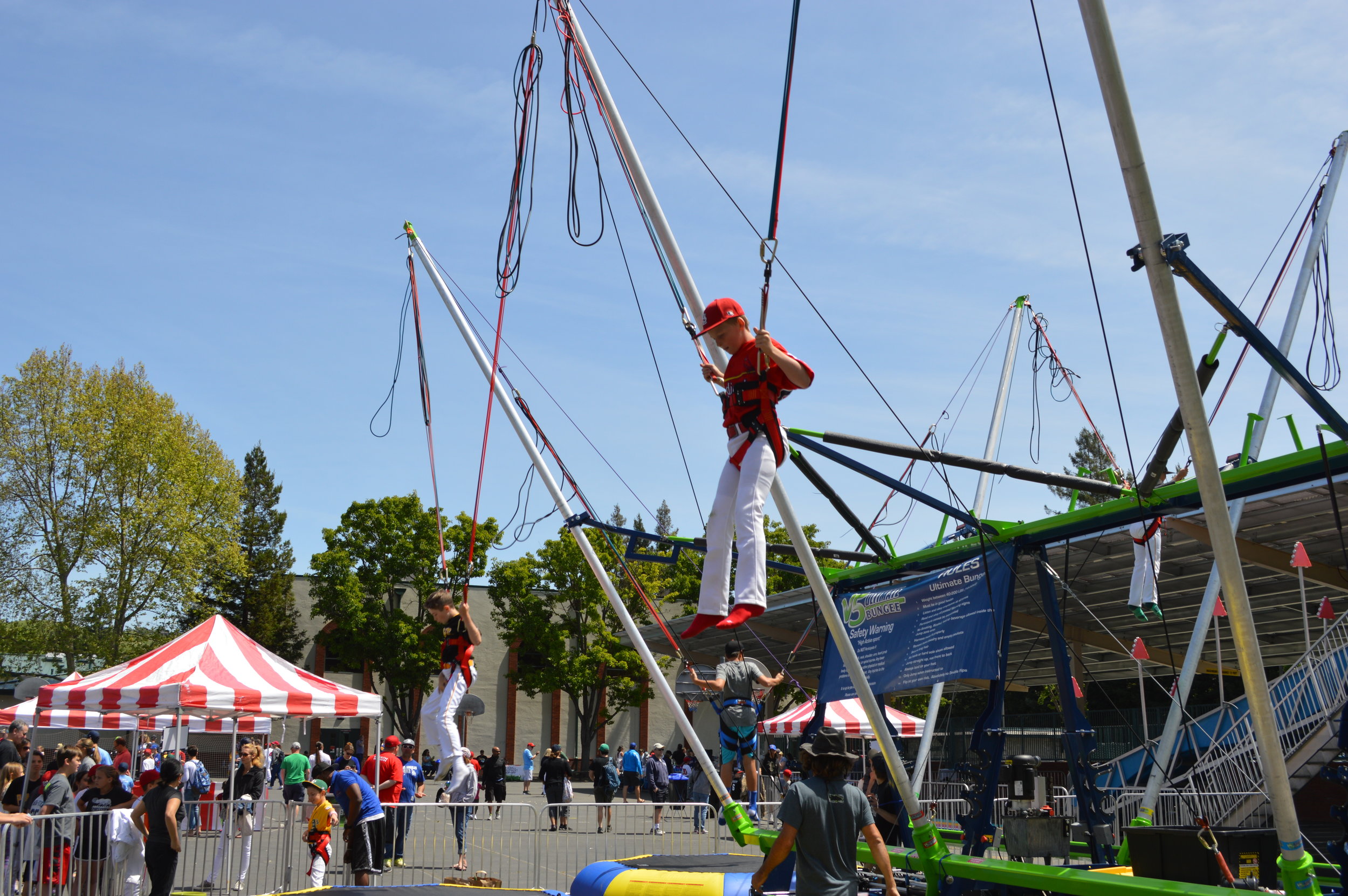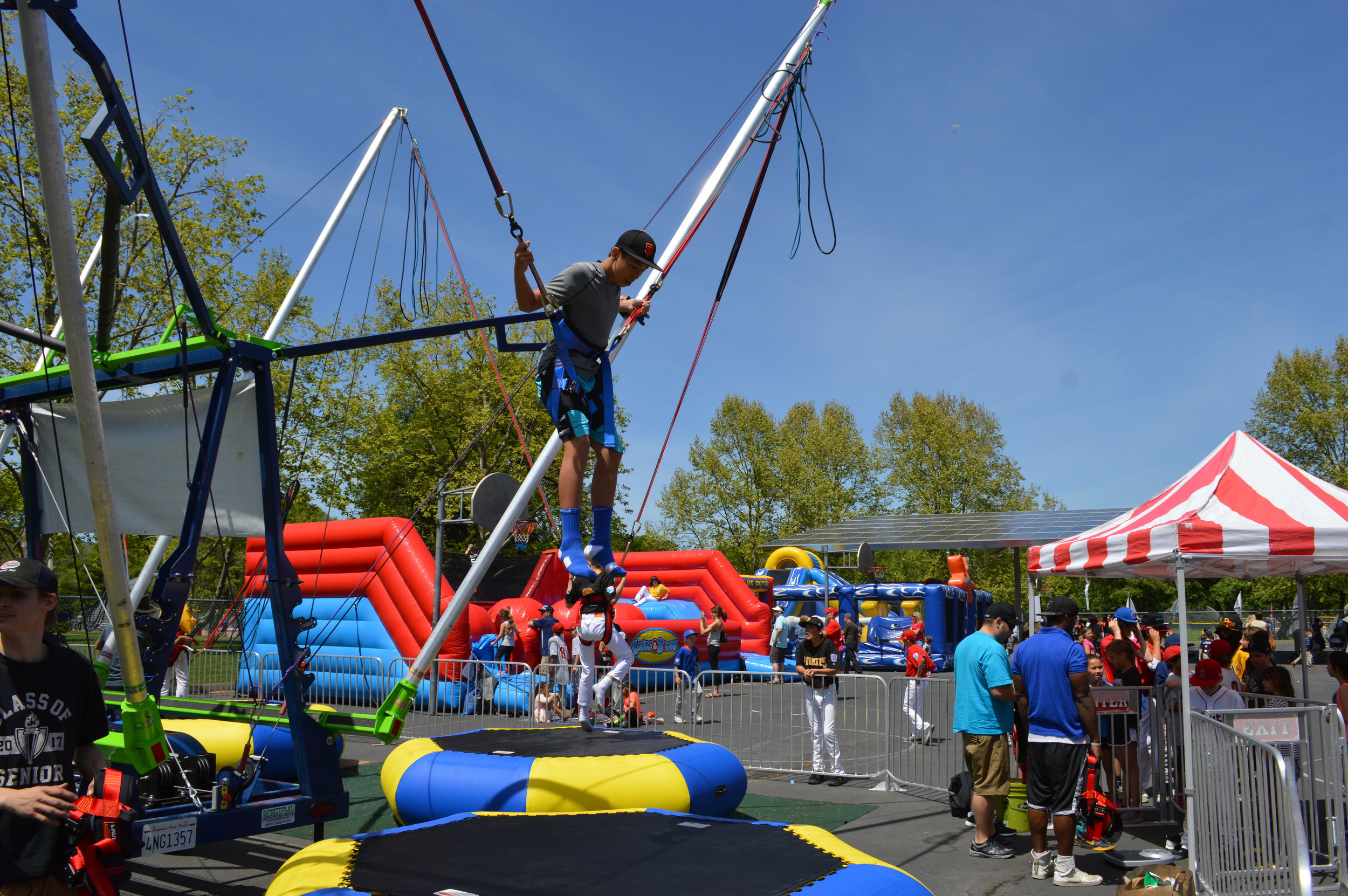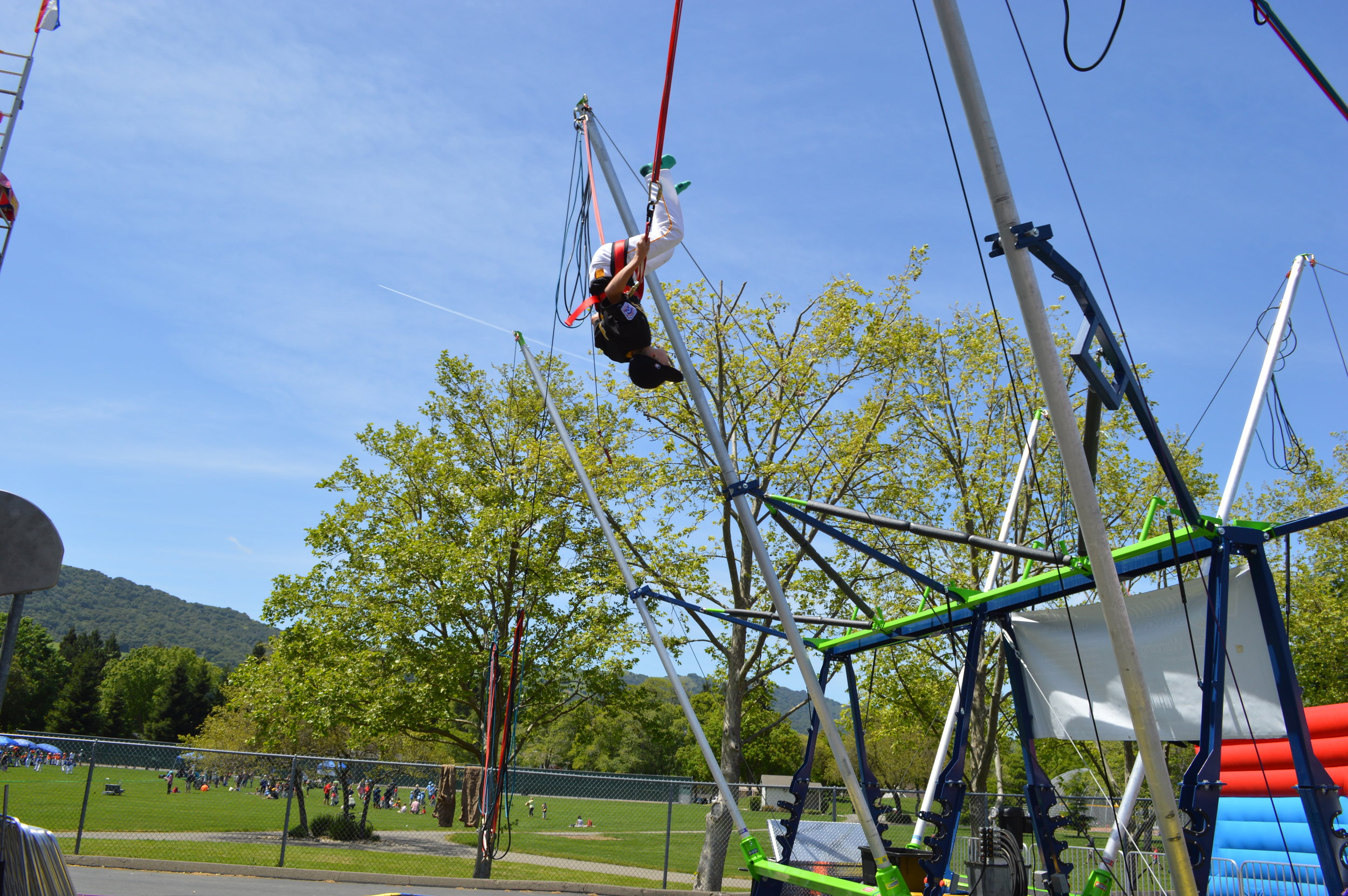 ultimate bungee
Nothing beats the jumping experience that real bungee cords and trampolines produce! Countless alternatives have been tested, but everyone comes back to this gold standard. We use 3 bungee sizes to ensure each jumper gets the perfect bounce for their weight. Sealed air, 10′ diameter bongos give them the added bounce that they need.
water bobbles
Walk, crawl, and run in water! Water balls are the hype of the year!! Kids can't get enough of these balls.
Pirate's revenge
You'd better have your sea legs ready! Climb aboard the Pirate's Revenge - one of our newest mechanical rides. Up to 12 kids and adults can ride on this pendulum swinging carnival ride.